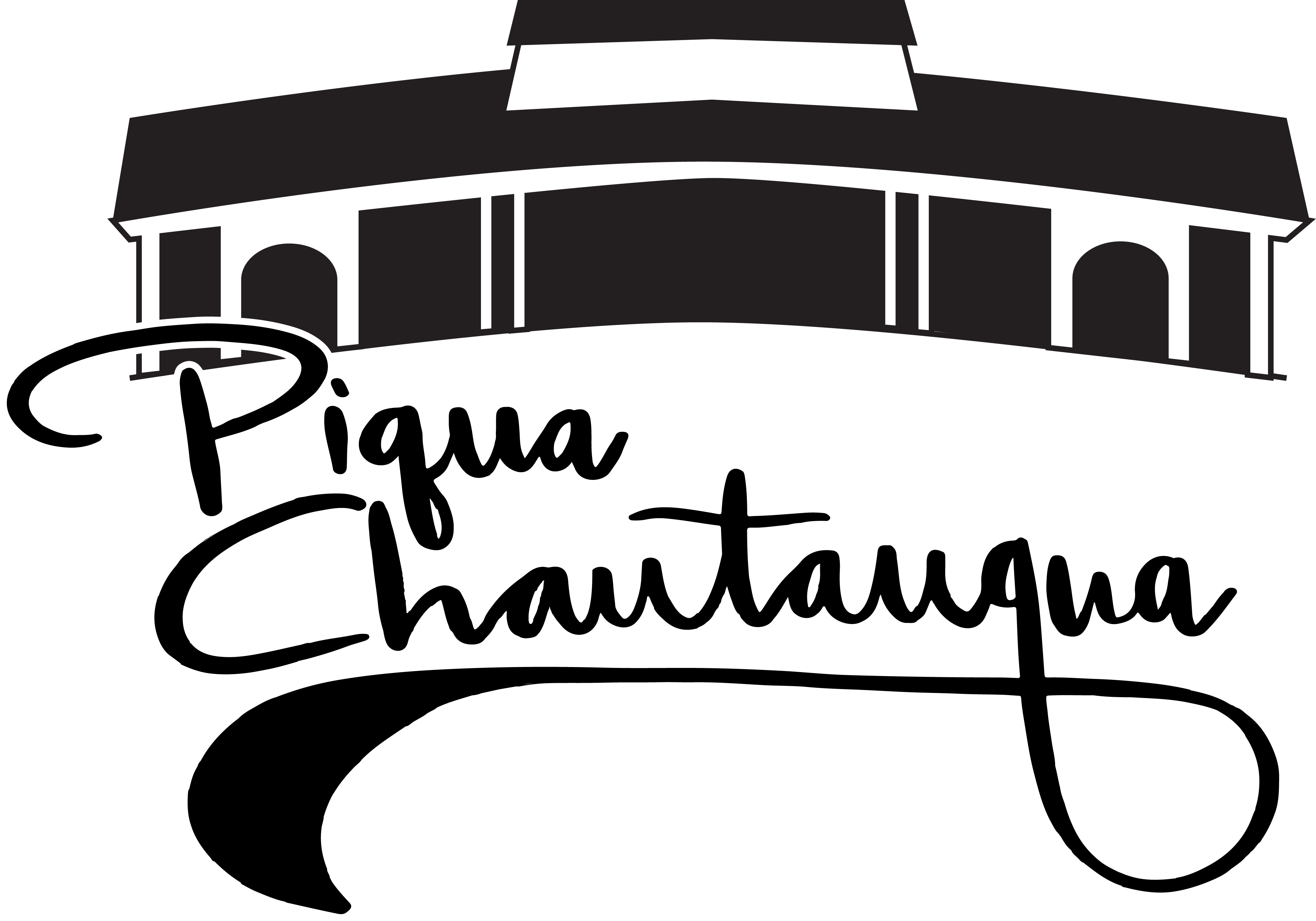 Last summer, a group form the Ohio Humanities Council visited Piqua to consider it as one of their Ohio Chautauqua sites for 2017. Unfortunately, they were not selected, but they did encourage the group to develop their own Chautauqua event. Well, give folks from Piqua a challenge and they deliver. So a dedicated committee officially began working on Piqua Chautauqua! The dates for this event will be September 19, 20 & 21, 2017 from 6 to 8 p.m. and will take place at Hance Pavilion.
Chautauqua performances actually has a history in Piqua back when the Piqua Community Chautauqua Association held their first festival at Fountain Park in 1912. The festival grew in popularity and after World War I, a permanent pavilion was built, and today is known as Hance Pavilion. Bringing back this wonderful event simply makes sense for the residents of Piqua.
What is a Chautauqua? It began as any traveling show and local assembly that flourished in the U.S. in the late 19th and early 20th centuries that provided popular education combined with entertainment in the form of lectures, concerts, and plays. Today's Chautauqua's are very similar; hiring humanities scholars who perform as 1st person historical figures while providing entertainment, and light refreshments.
The line-up of entertainers are well known for their historical performances around the county. They include Karen Vuranch, storyteller, actress and writer. She is known best for her living history presentations of famous American women. On September 19th, Karen Vuranch will be portraying Edith Wharton, a Pulitzer Prize novelist best known for The Age of Innocence and Ethan Frome.
Charles Pace tours the country reenacting the lives of some of America's most influential figures including Frederick Douglass and Malcolm X. On September 20th, Charles Pace will take the stage as W.E.B. DuBois, a sociologist, historian, civil rights activist and a co-founder of the National Association for the Advancement of Colored People in 1909.
Paul Vickery, Ph.D. is a professor of history at Oral Roberts University. Vickery has presented historical characters such as Henry Ford and Bishop Francis Asbury around the country and on September 21st, he will portray Woodrow Wilson as he went against his campaign promise to keep us out of WWI.
This event is generously supported by the Miami County Foundation, the Piqua Community Foundation, Hartzell- Norris Charitable Trust, and the Neils A. and Ruth Lundgard Foundation. Partners include Mainstreet Piqua, the Piqua Arts Council, the Piqua Public Library, Johnston Farm & Indian Agency, the Piqua Area Chamber of Commerce, the Miami County Visitors Bureau and the City of Piqua.
Mark your calendars now for this wonderful Piqua Chautauqua series, September 19, 20 & 21, 2017 at Hance Pavilion in Fountain Park. For further information, please contact Mainstreet Piqua at 937-773-9355.
---
Piqua Chautauqua 2017: 100 Years After World War 1
Performers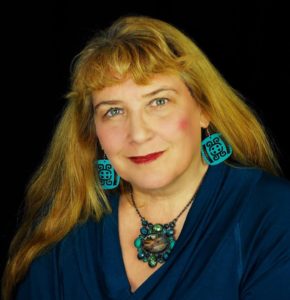 Karen Vuranch
Storyteller, actress, and writer Karen Vuranch weaves together a love of history, a passion for stories and a sense of community. She is known for her traditional storytelling, plays based on oral history, and living history presentations of famous American women. She brings history to life through her unique performance style, which combines storytelling and drama to create an engaging presentation.
She is known nationally for her work and has toured extensively through West Virginia and the United States. She regularly performs in Chautauqua's, which are summer performances presented by state Humanities Councils featuring scholar/actors portraying historical characters. Her repertoire of famous American women includes novelist Pearl S. Buck, labor activist Mother Jones, humanitarian Clara Barton, Indian captive Mary Draper Ingles, Civil War soldier and spy Emma Edmunds, Irish pirate Grace O'Malley, Wild West outlaw Belle Starr, the First Lady of Food, chef Julia Child, Hollywood gossip columnist Louella Parsons and her newest character, beloved children's author Laura Ingalls Wilder.
She has an M.A. in Humanities from Marshall University and is the Director of the Theatre Department for Appalachian Studies at Concord University.
As Edith Wharton:
Edith Newbold Jones was born to a distinguished New York family and married wealthy banker Edward Wharton in 1885. After her marriage, she began to write stories set among turn-of-the-century New York society, and won the Pulitzer Prize for her novel The Age of Innocence. Her best-known work, Ethan Frome is a mainstay of high school English classes.
Edith Wharton's full and glamorous life bridged the literary worlds of two continents and two centuries. Born in 1862 into an exclusive New York society against whose rigid codes of behavior she often rebelled, she lived to regret the passing of that stable if old-fashioned community and to appreciate the sense of personal identity its definitions provided. She became a prolific professional writer, author of more than forty published volumes, including novels, short stories.
Edith also headed the American relief committee in France during WWI, which helped Belgian refugees and was the only foreign journalist that the French government permitted to go to the front. Her essays and articles were published throughout America, raising money and awareness for the war.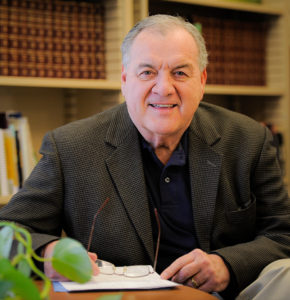 Paul S. Vickery
Dr. Paul S. Vickery, Ph.D. is Professor of History at Oral Roberts University in Tulsa, OK. The author of 3 books, one of which is about Andrew Jackson's military career, Vickery has presented historical characters such as Henry Ford and Bishop Francis Asbury around the country. He and his wife have traveled and lived in Europe and the Caribbean. He has been an ordained United Methodist Pastor for over 20 years. As a member of the Mediterranean Studies Association, he has spoken at eight international universities and taught classes in Korea and England. For 25 years he has brought students on study trips across the Caribbean and Europe and spoken on cruise ships including Celebrity, Royal Caribbean, Silver Seas and Azamara. Vickery is known for bringing humor to his historical presentations.
As Woodrow Wilson:
"He kept us out of war," claimed the slogan that won the 1916 presidential race for Woodrow Wilson.  Yet in an address to Congress on April 2, 1917, he asked for a declaration of war. "It is a fearful thing to lead this great peaceful people into war," he declared, "into the most terrible and disastrous of all wars, civilization itself seeming to be in the balance" (Wilson). What caused Wilson to change from maintaining strict neutrality to joining the Allies against the Hun?  What factors led the nation into an anti-German attitude that promoted the burning of German books and newspapers and banned German composers such as Beethoven and Bach? The man who insisted, "I come from the South and I know what war is—for I have seen its terrible wreckage and ruin," was now calling for war to make the world "safe for democracy" (Fried 308). Why?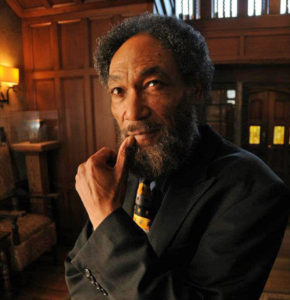 Charles Everett Pace
Charles Everett Pace is a founding scholar of the modern day Chautauqua in Ohio (which began in Columbus in 1998).  Ohioans last saw him as Frederick Douglass in the 2016 Ashland Chautauqua.  As well as serving as a Program Advisor at the Texas Union, the University of Texas at Austin, he has taught at The University of Nebraska at Lincoln, Purdue University, West Lafayette, Indiana and Centre College in Danville, Kentucky.
Pace graduated from Texarkana Jr. College, The University of Texas at Austin (B.A., biology) and Purdue University (M.A., American Studies-history & anthropology).  His research area is the anthropology of performance, experience and visual communications.
He was a 16 year veteran of the Great Plains Chautauqua Society, Inc., and is a founding member of The National Chautauqua Tour. Pace has also conducted two public diplomacy missions for the United States International Communications Agency, an independent federal agency, in 25 cities and nine countries across Africa. He was also a featured Chautauqua presenters at three U.S. Presidential Debates at Hofstra University in Hemstead, New York in 2008, 2012 and 2016.
He was the featured performer in the role of W. E. B. Du Bois, at the 101st Annual Convention of the NAACP in Kansas City, Missouri in 1910.  Pace was also the featured performer at the 100th anniversary celebration of the founding of The Crisis Magazine, held at The New York Times Building in New York City in November 1910.
Charles Everett Pace is a Silver Life Member of the NAACP, travels nationally, and lives in Texarkana, USA.
As W.E.B. DuBois:
W. E. B. Dubois was a founding member of the National Association for the Advancement of Colored People (NAACP) in New York City in 1909.  He was also the founding editor of The Crisis Magazine, the official organ of the Association in 1910. Educated at Fisk University, Harvard University and the University of Berlin in Germany, he was also the first African American to receive a Ph.D. from Harvard.  As an official member of the U. S. Press Corps that accompanied President Woodrow Wilson to the Paris Peace Conference in 1919, he interviewed Black soldiers and convened the second Pan African Congress to discuss the fate of German Colonies in east and southwest Africa. In our presentation we will present