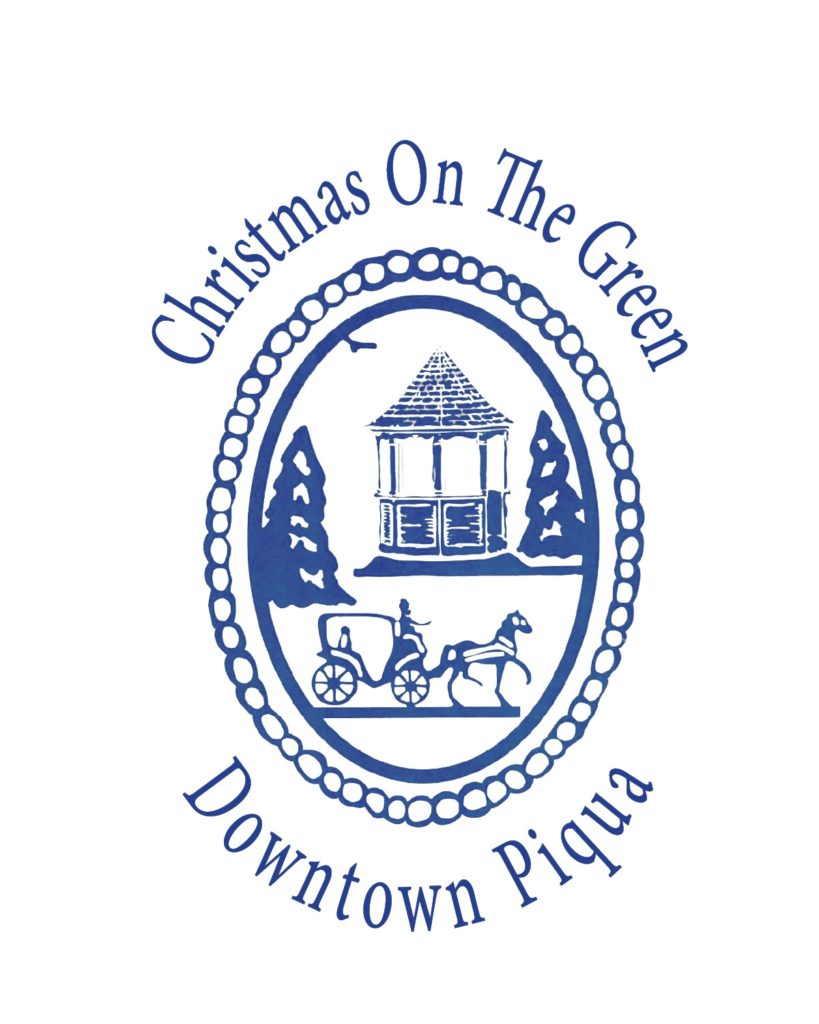 Mainstreet Piqua's annual Christmas on the Green will be THIS Friday, December 2 in downtown Piqua. A full schedule of events for Christmas on the Green can be found HERE.
Reason #1: Carriage Rides
There will be two festively decorated carriages making their way through downtown Piqua on Friday night. Pick up and drop off will be in front of Can't Stop Running. Cost is $1 per person.
Reason #2: Live Music
Downtown Piqua will be filled with the sounds of the season! Gotham City Brass will stroll the downtown from 6 – 8 p.m. playing all your Christmas favorites. The barbershop group "After School" will also be strolling the downtown and if you are not careful you just may be serenaded!
Reason #3: Visit with Santa Claus
The jolly old elf himself will be in the Lobby of the Piqua Public Library from 7:30 – 8:30 p.m. Kids can visit with Santa and there will be lots of photo ops! Be sure to bring your camera.
Reason #4: Strolling Characters
Frosty the Snowman, a Reindeer, a Nutcracker, a Toy Soldier and a Christmas Mouse will be strolling the downtown and making themselves available for group photos and individual shots. They will also have candy kisses to hand out!
Reason #5: Children's Activities in the Piqua Public Library
The Children's Department of the Piqua Public Library will be filled with activity during the Christmas on the Green Friday night. There will be a number of stations with crafts and activities for kids of all ages.  Absolutely NOT to be missed!
Reason #6: Piqua High School's "The Company" Performance
Prepare to be impressed when the Piqua High School Show Choir puts on their show stopping performance at the gazebo at 7 p.m. Their high energy performance is sure to get you into the Christmas spirit!
Reason #7: Family Photo Booth (NEW!)
Thanks to our friends at iLOVE Photo Booths we will have a family size photo booth available during Christmas on the Green. The booth, located on High Street, can accommodate you and your friends. Be sure to check it out!
Reason #8: Kiddie Christmas Shop
Allow the kids to show for their loved ones in a structured environment with a pre-set budget and plenty of kid-friendly options. This annual feature of Christmas on the Green is located in the Piqua Area Chamber of Commerce at 326 N. Main Street. The Kiddie shop is for kids only – no adults allowed! 🙂
Reason #9: Ice Sculpting Demonstration
Ramon will be putting on his masterful ice sculpting demonstration in front of the Apple Tree Gallery starting about 6 p.m. Watch him go to work on an ice block and turn it into an amazing sculpture. Fun for all ages! Reason
#10:Community Caroling
We look forward to having you join us for the annual community caroling immediately after the show choir performance. Choose your favorite song and sing along with your fellow residents.
---