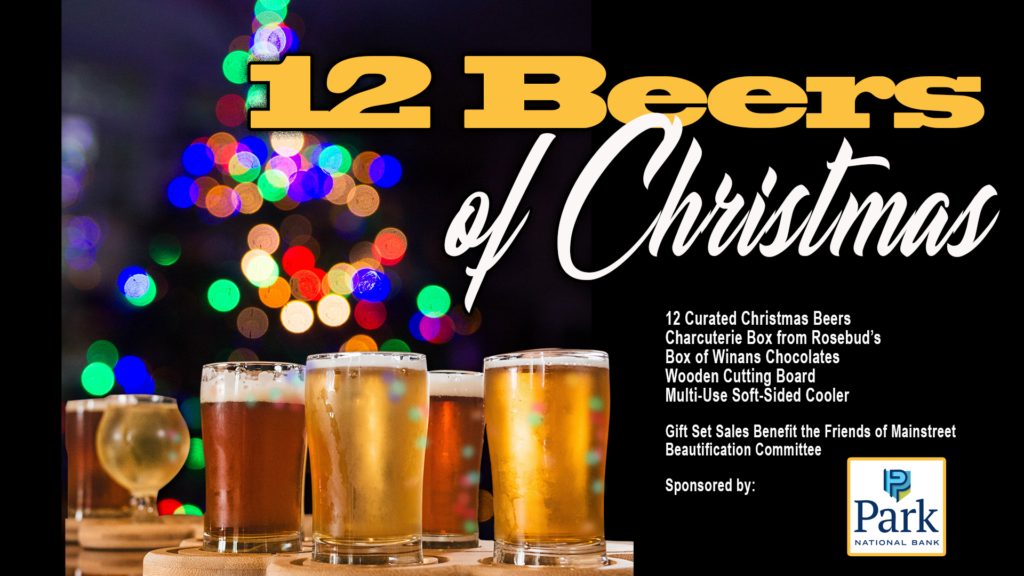 ---
Piqua's own Dr. Beer has compiled 12 of the best Christmas beers which will serve to enhance your enjoyment of the holidays among friends and family. These are beers you may have wanted to try, but were uncertain about buying a six pack and not liking the beers.
Dr. Beer has eliminated that risk.
Also included in the gift set will be tasting notes for each beer and suggested food pairings. (What beer goes with Christmas cookies?). You will also receive a selection of chocolate from Winans Chocolates and Coffees and a treat from Rosebud's Ranch & Garden selected specifically to complement many of the beers. In addition, all items will be placed in a handy, multipurpose insulated cooler bag. While the bag will be great for holding the beer, it will be versatile enough for many other items such as casseroles or desserts.