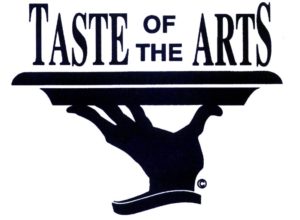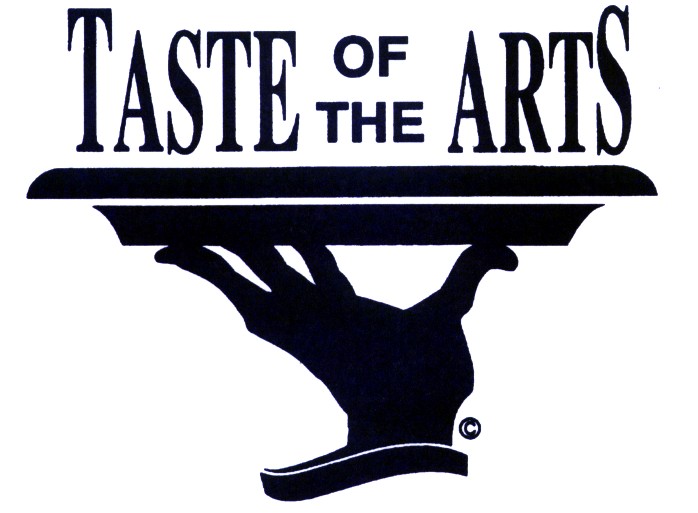 What could be more fitting to get a true "taste" at this year's Taste of the Arts than an actual taste of the amazing food offered at the event? Besides being a wonderful evening featuring many different artist demonstrations, live music and art-related children's activities, it is the sumptuous selections from the culinary arts that help to make this annual springtime event so well known. This year marks the 23rd anniversary of the Taste of the Arts, and will be held on Friday, May 19 from 5 – 9 p.m. in downtown Piqua. Taster-size portions from 14 different restaurants, including four new participants, will be available for sampling.
The restaurants and caterers are split into two large tents located on Ash Street on either side of Main Street.  All the food items are priced according to tickets and the food tickets can be purchased at the ticket booth which is conveniently located between the two restaurant tents on Main Street.  Food tickets are $1 each and food items range from $1 to $4 per item.  Visitors to the event will find a huge variety of different kinds of food offerings at various prices.  To wash down all these tasty delights, a selection of beverages are available at the beverage booth, also conveniently located between the two restaurant tents on Main Street.
The new participants in Taste of the Arts this year include the Piqua Country Club, Best Bite Grill from Versailles, The Spot from Sidney and downtown Piqua's Turntable Cafe. The Piqua Country Club will offer Barbaco Tacos and Caprese Salad Skewers. Patrons of the Best Bite Grill will be able to choose from a Reuben sandwich or their Findlay Salad.  The Spot is bringing their delicious hamburgers in slider size, old fashioned cream pie or a ham sandwich slider.  Turntable Café is featuring cookie dough parfait's and two different kinds of cotton candy.
Nothing says Taste of the Arts more than Winans Fine Chocolates and Coffees chocolate dipped strawberries and this year the Piqua chocolate institution will also offer a pretzel rod and chocolate covered cookies.  Pulled pork, smoked beef brisket and smoked baby back ribs are always popular menu items and Hickory River Smokehouse from Tipp City will be on hand with all of those offerings.  Joining us at Taste of the Arts from Greenville will be Montage Café, whose selections include their very popular fruited chicken salad on croissant but they will also have their popular spinach fettuccini salad.
Piqua's East of Chicago Pizza Company will have two different offerings of pizza to choose from: deluxe and pepperoni.  311 Draft House returns with their savory brat halves, ham and cheese sliders and their signature 311 Draft House chips. Especially for those with a sweet tooth Dobo's Delights, located in downtown Piqua, will have their signature cinnamon roll, decorated cookies and Guinness brownies.  Piqua's Heritage Events will teriyaki chicken skewers, B-B-Q wrapped shrimp skewers, and seafood pasta jambalaya. Mulligan's Pub is back with their house-smoked ribs and their famous Pub Pretzel with either spinach artichoke dip. The Mainsteet Piqua organization's cupcake gallery will also be in the food tent with a variety of beautifully decorated cupcakes of various flavors.
Another long time participant in Taste of the Arts is Ulbrich's Hometown market and they will have their very popular homemade sausage sandwich, junior maid-rites and strawberry donuts. Lee's Famous Recipe Chicken rounds out the fare with their Famous jumbo breast strips and macaroni and cheese.
The full Taste of the Arts menu, along with all the pricing, can be downloaded from the Taste of the Arts  website at piquatasteofthearts.com Visitors to the website will also find the full schedule of events for the evening.  Taste of the Arts is scheduled for Friday, May 19 from 5 – 9 p.m. in downtown Piqua.
---